Share
Technology and industrialization has revolutionized the way we live and perform daily activities. Exercise and fitness has not escaped being modernized by technology. Many gadgets and accessories have sprouted like mushrooms to accompany and enhance our fitness experience. Here are 7 workout gadgets you can splurge on.
---
1

Garmin Forerunner 405CX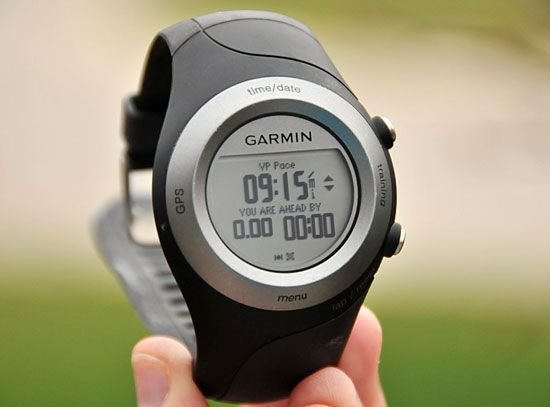 Price: $369.99 at buy.garmin.com
From one of the best GPS companies comes the Garmin 405CX. It offers a more accurate calorie computation by using changes in your heart rate to calculate the calories burned during physical, aerobic exercise. The 405CX has eliminated the map screen on the previous version. The use of buttons has been minimized because now you control the unit using the touch-sensitive bezels. The 405CX features a "Virtual Partner" to simulate your own race. Just program the pace of your virtual running buddy and you're good to go. After your workout, you can transfer the data wirelessly to the computer with the ANT+ Sport technology.
---
2

Nike+ Sportband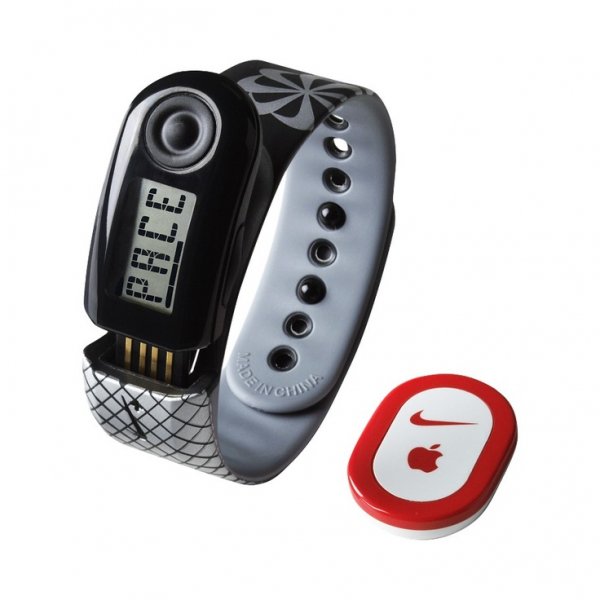 Price: $59.00 at store.nike.com
The Nike+ Sportband is a minimalistic and lightweight product that will complement your running or walking workout. The band is adjustable so it can fit various wrist sizes. Using the Nike+ Sportband is easy because you only have two buttons as controls. You can track your time, speed, and distance with this little gadget. Included in the package is a Nike+ sensor that fits into the footbed of Nike+ ready shoes. However, there are now many companies that make sensor pouches so you can now use this gadget with your favorite shoes.
---
3

MiCoach Zone Bundle by Adidas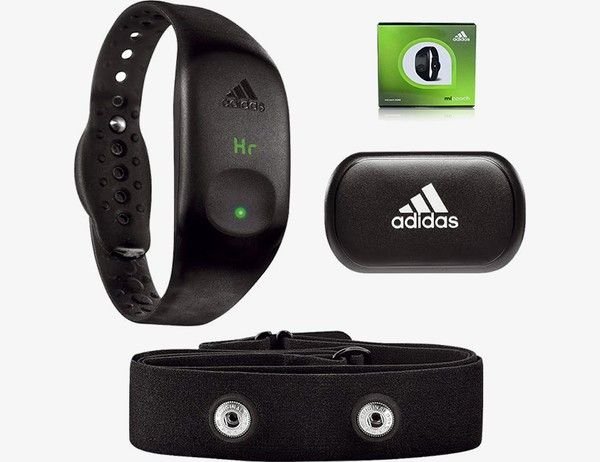 Price: $69.00 at shopadidas.com
The miCoach Zone is a workout gadget released by Adidas as a contender to the Nike+ Sportband. Based on online reviews, it is greatly holding its own in the workout gadget arena. The miCoach Zone bundle comes with the wristband and the heart rate monitor. The miCoach displays your heart rate, elapsed time in minutes, and calories burned. All this data is shown on an easy to read LED display. It is water-resistant so you don't need to worry about sweating or splashing at water stations. The heart rate monitor is also water resistant and the batteries last up to 3 years. The miCoach Zone bundle provides goal-based training support for various workouts and physical activities.
---
4

Philips Activa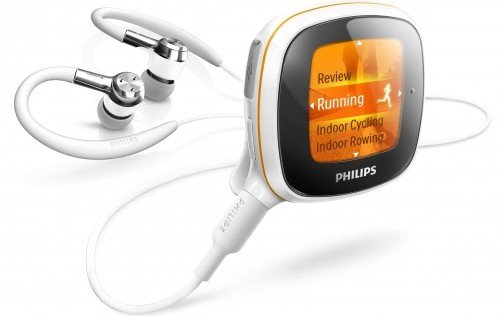 Price: $129.99 at bestbuy.com
The Philips Activa is more than just your average MP3 player. It is also a personal trainer, a pedometer, and a workout tracker, all in a 1" x 1" gadget. Setting up the device is very easy. Everything you need is in a plastic tube: the Activa, a gel skin case, an armband, headphones, and a USB cable. You can import music, input initial stats, and choose a personal trainer without hassle. As an MP3 player, it works similar to the iPod or other players in the market. You can create playlists and sort your music using different categories. The cool thing about the Activa is its TempoMusic. In this setting, the player will choose songs from your playlist that match your workout pace. You can set goals you want to achieve for a specific workout so the data you get is customizable. Owning the Philips Activa eliminates the need for multiple gadgets during your workouts.
---
5

Gymboss GB2010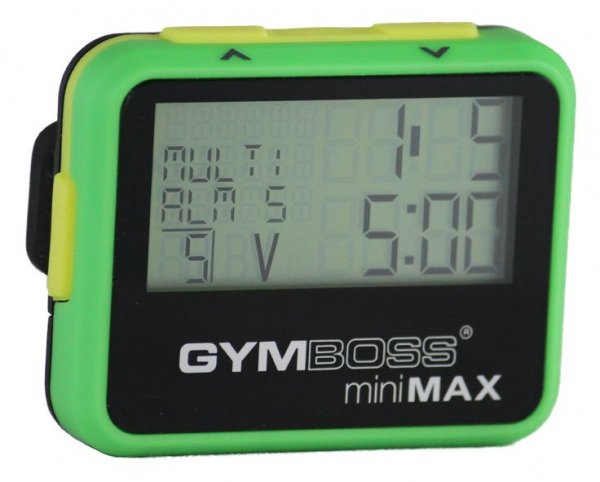 Price: $19.95 at amazon.com
If you want a small but extremely handy and functional gadget to help you on your workouts, then the Gymboss GB2010 is the product for you. This gadget is an interval timer that features two modes and a stopwatch feature. You can set the number of intervals and rounds for your workout. An alarm (beep/vibration) will notify you once the preset rounds are completed. The Gymboss is the size of a small pager and is water and shock resistant. You can use it during various physical activities such as MMA, cardio, Kettlebells, weightlifting, running, and many more. With the Gymboss GB2010, you can now focus on your movements and less on the counting.
---
6

Fitbit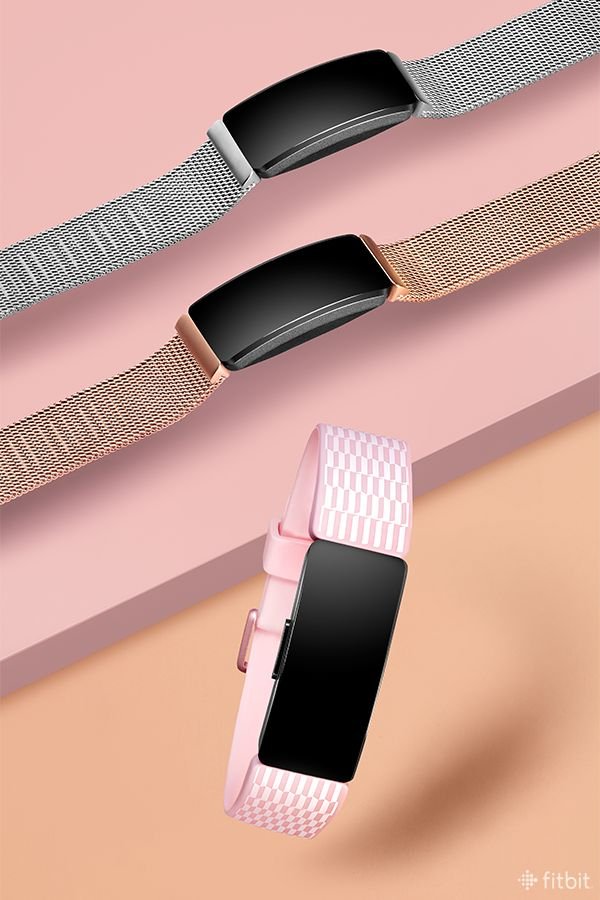 Price: $109.00 (with shipping) at fitbit.com
Fitbit is an accelerometer that comes in the shape of a Bluetooth headset or a small thumb drive. The Fitbit tracks your movements through 3D motion sensors similar to those used in the Nintendo Wii. The battery can last for 10 days on one charging. This gadget can track the duration and intensity of workouts, calories burned, your distance, steps taken, and even various sleep data. All this is transferred wirelessly through a base station that is connected to your computer. The Fitbit has a website where you can find the data and even input other information about your food intake. All this information is supposed to help you lead a more active and healthy lifestyle. Plus, the social factor of the website helps you stay motivated and inspired.
---
7

Finis Swimsense Performance Monitor (Coming This Holiday 2010)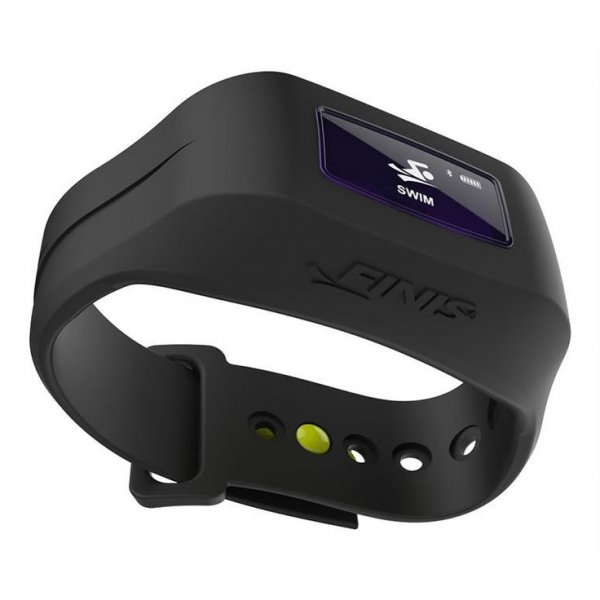 Price: $199.99 at finisinc.com
This new gadget for swimmers is something to look forward to this Holiday 2010. The Finis Swimsense comes with a rechargeable battery and is waterproof. Yes, you can immerse it in water and it will still track your performance data. It is programmed to recognize four different swimming strokes and can track your pace, time, distance, stroke count/rate, distance per stroke, and calories burned. You can upload and analyze your data in the Finis Swimsense training log. You can search and view your past workouts for easy comparison and analysis. This revolutionary workout gadget will make things very interesting for all the swimmers out there.
These gadgets help us see our workouts and our lifestyle for what they really are. We stop second guessing our progress and our hard work (or lack thereof) when we are forced to look at numbers and statistics. Use these gadgets to make your efforts for a healthy lifestyle more concrete. Be inspired and get motivated to be healthier.
More