Share
Looking for budget workout pieces that look great but won't break the bank? Then you have to check out these 9 cheap yet chic and functional workout clothes that I found! I used to think that any old shirts and shorts would do, but in reality, wearing stylish workout wear can really make a difference! Not only can they motivate you to work harder, wearing clothes made especially for working out makes your workout much easier to do! With that said, let's jump into these budget workout pieces so we can work on our fitness!
---
1

C9 by Champion Women's Layered Tank with Bra from Target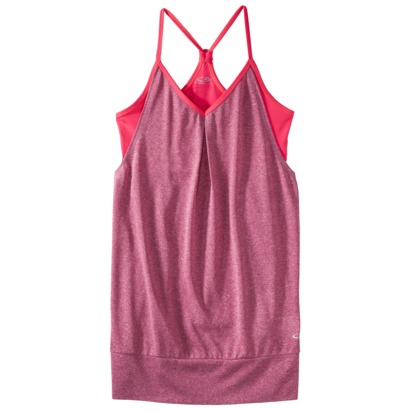 Target is a fantastic place to find budget workout pieces, and their layered tank is one hot find! This tank is only $22.99, whereas Lululemon has a similar No Limits tank that retails for $64! Wear this loose-fitting tank for yoga, stretching or when you go on a run! It comes in five fun colors and is a nice change of pace from the typical tight-fitting workout wear we typically see!
---
2

C9 by Champion Women's Seamless Racer Bra from Target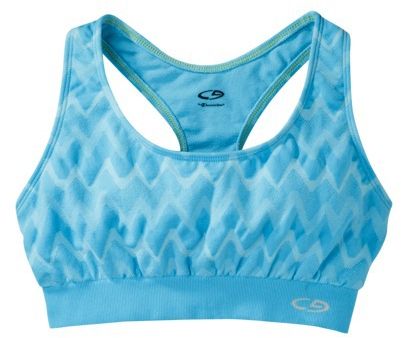 Another fab find from Target in the active wear department is this chic chevron-printed sports bra. I can't live without a good sports bra and it's a bonus when it comes in an on-trend print like this one! It comes in a breathable fabric, is super comfy and provides your girls the support they need when you're working up a sweat. The price is listed online as $11.88-16.99.
---
3

Danskin Now Women's Woven Running Shorts, 2-Pack from Walmart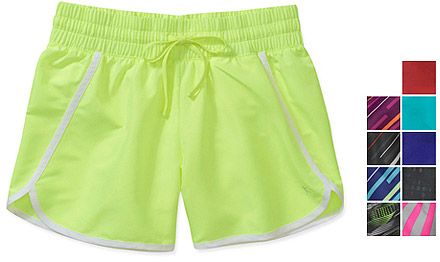 If you like to wear shorts when you work out, check out this 2-pack of shorts from Walmart. They come in an array of colors, have hidden pockets, are very comfortable and are so affordable at $13. Many people report that the quality of these shorts is comparable to many of the big name brands but are so much cheaper! You can't beat that!
---
4

Neon Ankle Sock Set from Forever 21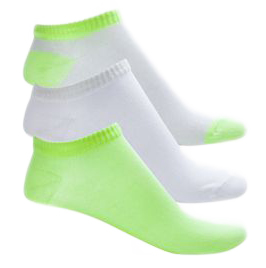 Forever 21 is one of the best places to find bargains in clothes, shoes, accessories and workout clothes! Although there was a huge selection of workout wear to choose from, I had to show you these ankle socks. I wear nothing but ankle socks when I work out, but I always seem to lose them in the great abyss in the washing machine! Now that I can get a super affordable set of socks for $3.80, I'm not afraid of that black hole anymore!
---
5

Women's Active by Old Navy Heathered Graphic Tees from Old Navy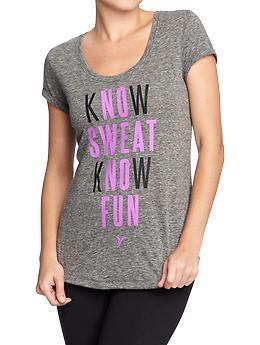 Looking for a motivating shirt to work out in? Old Navy has some affordable tees with motivational phrases that can help you power through a tough workout! This tee says Know Sweat, Know Fun, but there are other styles, colors and phrases available for $12.94. Wear this over your sports bra during your workout or to and from the gym!
---
6

Train like a Beast Look like a Beauty Tank from Blogilates.com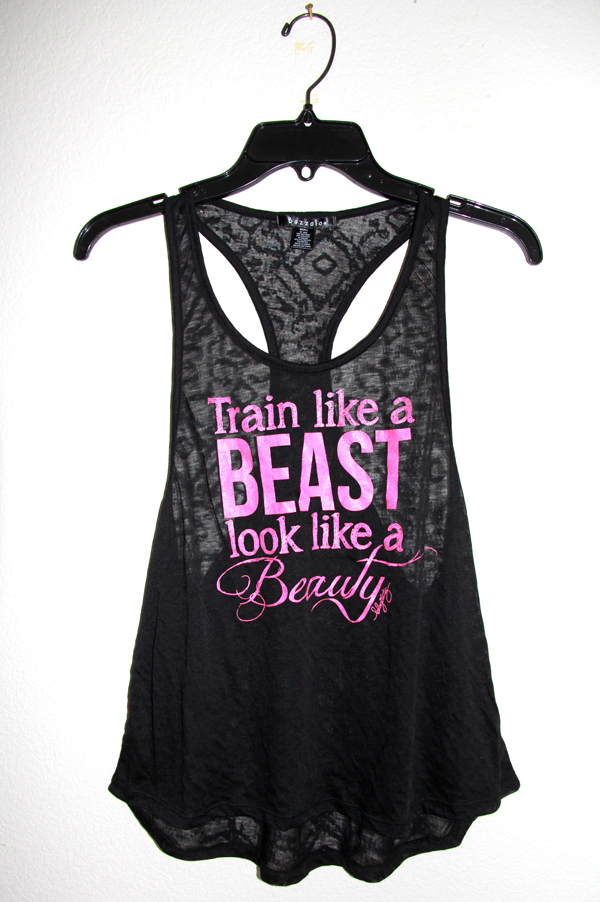 If you've seen Blogilates TV on YouTube, then you've seen Cassey rock these cool and cute tanks. Although these tanks aren't considered a bargain buy at $20, they're sheer, comfy, and very stylish. These racerback tanks also come in a variety of prints and colors, and are sure to motivate you as well others to work out hard! Layer it with a bright sports bra underneath for a sweet and sassy look you can wear to the gym or while you're out running errands!
---
7

Nike Dart 10 Running Shoes from Kohl's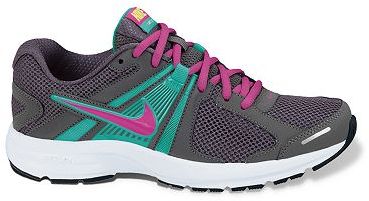 Kohl's is another bargain shopper's wonderland! From items for the home, apparel for the whole family to shoes, you can find lots of hot buys at Kohl's at great prices. Take these Nike running shoes, for instance! They have a huge selection of workout wear and shoes, but this pair stood out to me for its low price at $47.99 and the terrific colors! Who says your workout shoes can't be as comfy and stylish as your clothes?!
---
8

Drawstring Workout Capris from Forever 21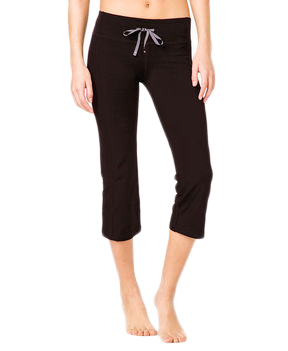 If you're a capri girl, Forever 21 has a pair for you! You can get a comfy, fitted pair of workout capris for only $10.80! These capris are stretchy with a drawstring closure, have a slim fit and are very lightweight. Wear these for yoga, tai chi, meditating or whatever workout you fancy! These are so comfy, you might want to buy an extra pair to wear around the house!
---
9

Xersion Melange Short-Sleeve Tee from JC Penney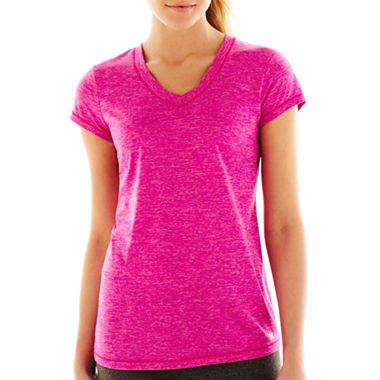 This is shirt is a great option to throw on for a workout or after you're finished and heading out to run some errands. This polyester top comes in three bright colors and fits very comfortably. You can easily throw one of these shirts in your gym bag or your car and not have to worry about it wrinkling. Find this top at JC Penney for only $10!
There were so many more affordable options in workout wear but unfortunately I couldn't list them all. If you need to stock up on some workout basics, there are quite a few stores that offer quality items at low prices. Where do you shop for your workout clothes?
More