Share
I am going to start out by saying that the fitness equipment you need may be different depending on your needs. Keeping that in mind, I am going to try and give you as many options as possible to cater to different needs. Maybe you don't know what fitness equipment you need and are trying to find out. Hopefully these suggestions will make it easier for you to know about what you need to get to stay fit, without paying for expensive gym memberships! These things will pay for themselves in no time because they are just one initial cost instead of a monthly gym fee. It is also much more convenient to work out at home because you don't even have to leave your house.
---
1

Hand Weights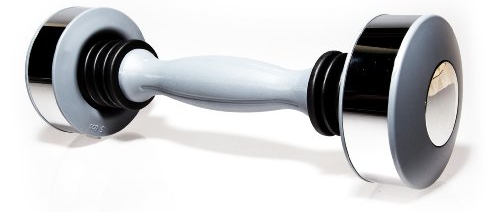 These are one of the most essential pieces of fitness equipment you need. You are going to have such a variety of exercise options if you get these because they make normal activities more difficult. Exercises such as squats, lunges, and side planks are all more advanced when you are holding a weight. You will also be able to do tricep extensions and bicep curls with these to tone the arms. Another added benefit is that you don't have to be at a certain fitness level before you use these, as they are available in a variety of different weights. Places like Target and Walmart sell these if you want to buy some.
---
2

Stability Ball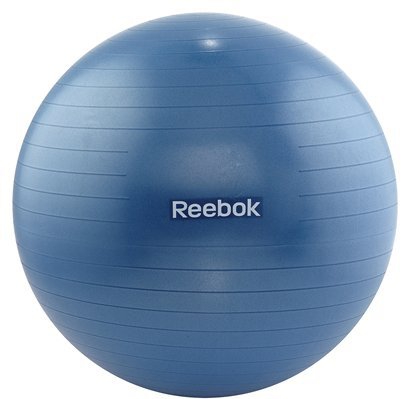 If you are looking to train your abs, this is for you! When your body gets used to all of your typical core exercises, take them to the next level by adding a stability ball. You can do plank, side plank, and crunches with it to make the exercises more difficult, with your body trying to stabilize itself. I will warn you though, a stability ball is not for beginners because it can be quite difficult to stay on. You can buy them on amazon.com for around 20 dollars.
---
3

Medicine Ball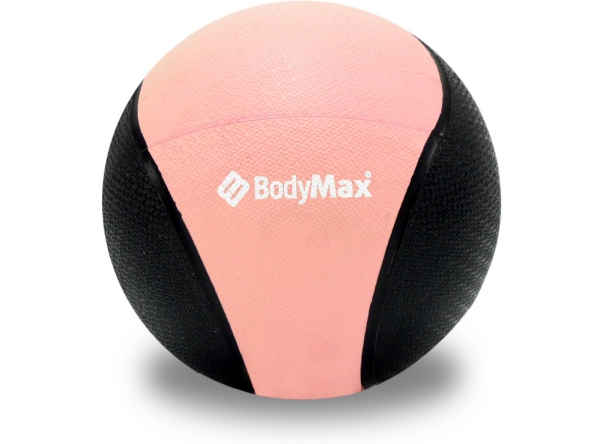 A medicine ball is a great substitute for dumbbells (hand weights) because it is about the same weight as them. However, you only have to hold onto one object instead of two, so you get more of an even toning. You also get the added benefit of training your abs, such as doing plank on one. The downside is that it can be hard to grip onto at times, and it is typically more expensive than dumbbells. If you want to buy a medicine ball, they cost about 25 dollars on amazon.com.
---
4

Yoga Mat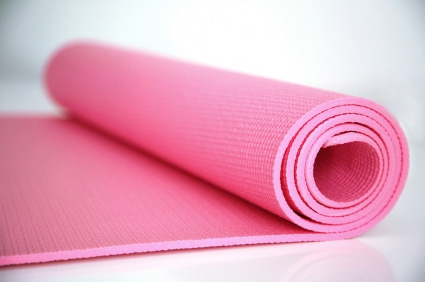 This is one of the pieces of equipment that you may or may not need, depending on what you're looking for. Obviously, if you are going to be doing a lot of yoga, a yoga mat is going to be a good investment. However, a yoga mat can be a good addition to your home gym even if you don't practice yoga. If you are looking for a softer place you can do any exercise or where you won't slip, a yoga mat is just the thing to relieve you of strain often accompanied by exercising on hard floors. If you don't have any of these issues, then there is no need for this in your home gym. They cost about 20 to 30 dollars on gaiam.com.
---
5

Treadmill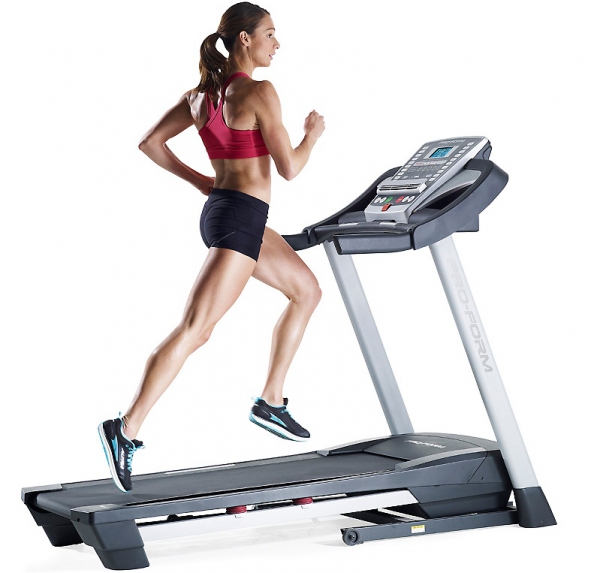 You probably have never thought about buying an actual treadmill for your home. However, if you use one at the gym every day, this will be a wise investment. Just think about it – if you are paying a monthly cost over and over again you will eventually be paying an amount more expensive than a treadmill! Save yourself a trip and cash buy purchasing your own. It is great for the winter when there is ice on the ground, and summer when it is too hot to run. The cost usually varies of treadmills, but 500 to 1,000 dollars is usually what they cost. That is quite expensive, I know, but if you know you are going to use it a lot, it is well worth the money!
---
6

Kettlebell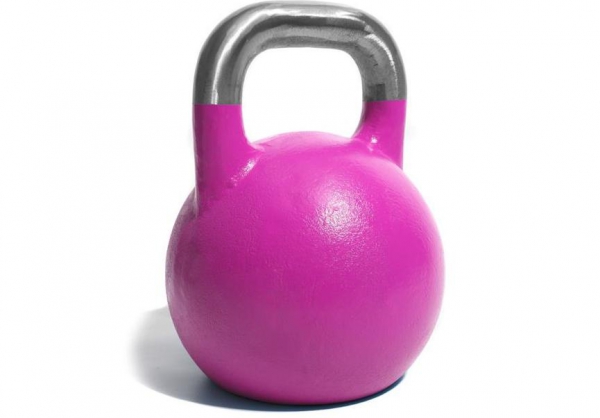 This little piece of fitness equipment should not be underestimated. You can do swings with it to work your arms and core. Also, performing squats while swinging the kettlebell will work your arms, butt, and legs all at the same time! You get a full body workout with added resistance from the kettlebell to make it more effective – what more could you ask for? You can buy them for around 30 dollars on Amazon or at stores like Target and Walmart.
---
7

Jump Rope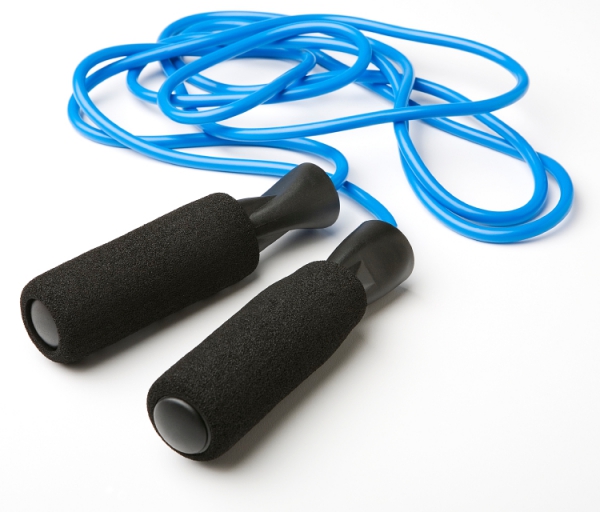 The effectiveness of this somewhat old-school piece of fitness equipment shouldn't be forgotten. They are cheap and make a great cardio workout! Another indoor cardio option you could add to your home gym is a mini trampoline. Jumping on a trampoline for 30 minutes per day is said to stimulate the lymphatic system, which helps detoxify your body. Both are great alternatives to treadmills if you don't run or don't think you will use it enough to benefit from one. You can buy a jump rope almost anywhere for just dollars, and trampolines can be found at most large stores like Target or Walmart.
No matter what you may have heard, you do not need to go to a gym in order to work out. If you want to, that's great! Whatever keeps you motivated is what matters. However, if you think it's more convenient and cost-effective to build a gym at home, try getting some of these items. I personally am a fit person and do not go to the gym at all, so it can be done! What pieces of equipment do you have in your home gym?
More