Share
There are so many reasons to try Sparkpeople, so if you haven't given it a try, it's time to give it a go! If you need a bit of help getting that weight off, there aren't many websites or apps that can top this one! Share this article with all of your friends, let them see all the awesome reasons to try Sparkpeople, then join together so you can help each other stay on track!
---
1

Comparable to Weight Watchers, Only FREE!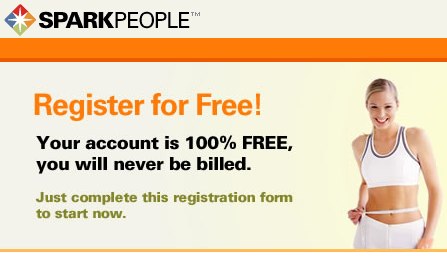 One of the best reasons to try Sparkpeople is that it is incredibly similar to Weight Watchers, only it doesn't cost a dime! I love Weight Watchers, I lost quite a bit of weight while participating in the program, but when I was forced to cut back a bit on spending, it was one of the first things to go as it's a bit pricey. This amazing program is incredibly similar to WW except it doesn't use a points system, it tracks calories. So if you're previously a WW lover but are lacking the funds to continue what you started, join Sparkpeople and pick up where you left off! Always wanted to try Weight Watchers but don't want to dish out the cash? Experiment with Sparkpeople first.
---
2

There's an App for That (Well, 4 Actually)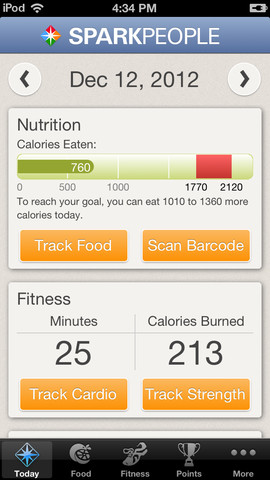 itunes.apple.com
Sparkpeople has a couple of really helpful apps. The main one allows you to track your food, nutrition and exercise; it costs a few bucks, but it's worth it. It even has the barcode scanner so you can scan your food in instead of looking through the database! If you don't have a smartphone or don't want to pay a few dollars for the app, the website is 100% free and gives you the same capabilities, you just can't take it on the go. There are three other apps: A Healthy Recipes App, The Perfect Produce App, and Inspirational Quotes of the Day. These three apps are free and put the tools you need to succeed at your fingertips. The recipes are easy to follow, the produce app will help you pick the best and freshest veggies of the season while getting the nutrients you need and the inspirational quotes will keep you motivated along the way.
---
3

Challenges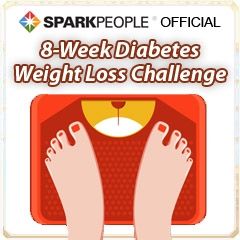 If you need the encouragement you get from social interaction and having someone cheer you on, join the challenges online. You can scroll through all of the challenges and choose the ones that suit your goals. For instance, if your goal is to take 2,000 steps every day, you will sign up for that specific challenge and you can then talk to and interact with all of the other members in that group. You will get daily reminders to do the activity and you can check in and let others know that you've done as you've promised. Having people who hold you accountable for doing the tasks you need to do is a surprisingly efficient motivator.
---
4

Food Tracker with Calorie Counter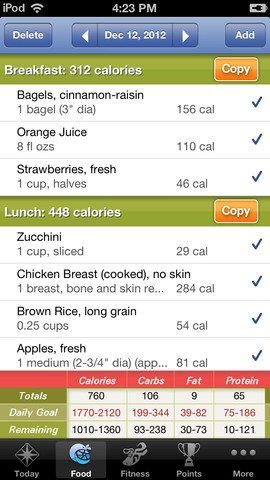 The main app as well as the website allow you to track all of your foods throughout the day. When you sign up, you will be asked how much you weigh as well as how much you would like to weigh. You will then be asked by what date you would like to achieve your goal and the program will calculate how many calories you should eat per day to reach your goal in time. From there you can track every single calorie you eat all day, every day. You can see how many you have left for the day as you add up the foods for breakfast, lunch and dinner.
---
5

Optional Meal Planner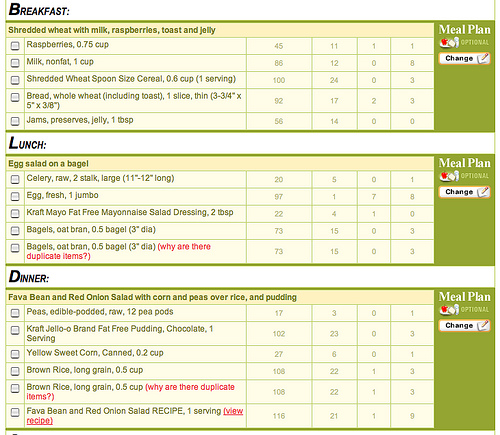 If you're not so good at planning out your own healthy meals, there is a customizable meal planner available to you. You can tell it you don't like dairy or fish or any other types of food, and it will automatically replace them with something else while concocting your meals. Then you are given the recipes for each and every option on the planner with a pre-made grocery list so you know what to buy!
---
6

Fitness Tracker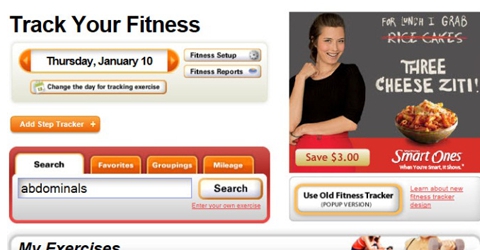 Along with tracking how many calories you consume, you also track how many calories you burn throughout the day! You can locate all sorts of activities on the app or online and calculate how many calories you've burned by inputting the length of time you performed the exercise and at what pace.
---
7

Reminders and Support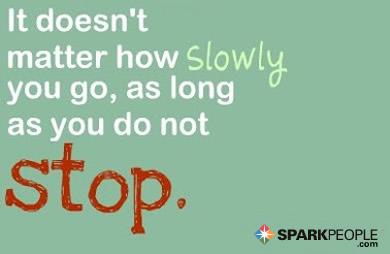 If you use the app, they send you a daily reminder to workout for 30 minutes. "Like" them on Facebook to receive the same reminder. You can also join groups or challenges to get the support of other people in your situation. It helps to encourage each other. If you need something a little more advanced, there are nutritionists and personal trainers available to talk to you as well!
---
8

Blogs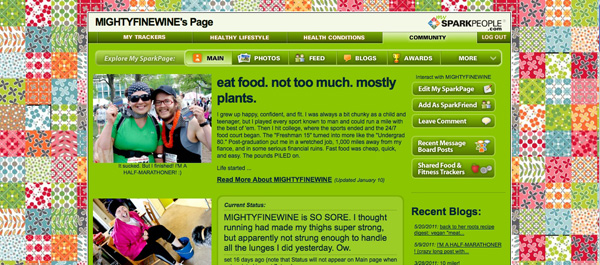 You wouldn't believe how much it helps to write down your feelings when you're struggling with losing weight. Write down your thoughts in your blog. Keep track of how certain foods make you feel, how tired or elated you are after a strenuous workout. Reading what you're dealing with might help someone else out, plus looking back on what you've overcome so far is a great way to see all that you've accomplished.
---
9

Alterations Available for Health Issues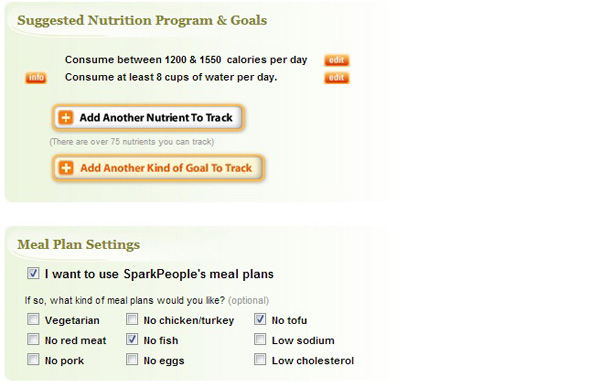 If you have diabetes, need to lower your cholesterol or sodium intake, you can customize your diet/meal plans to meet your requirements and keep you away from the foods you shouldn't eat. This is great for folks who may not know exactly what is good for them and what they should stay away from. It makes life so much easier when you don't have to actively research every single thing you want to eat!
---
10

Nutrition Lessons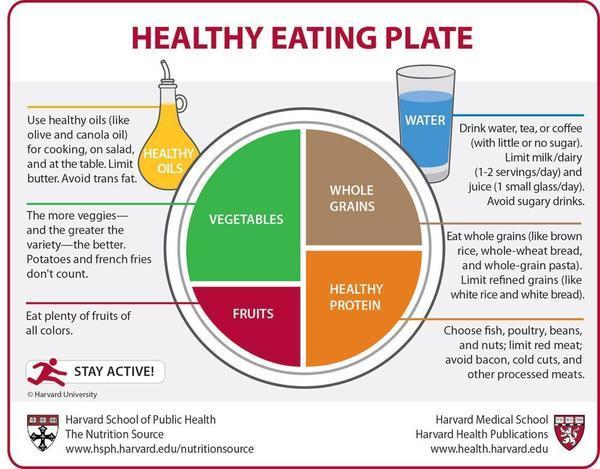 There are a plethora of articles and videos that give you much needed information on nutrition and how to incorporate healthier eating into your lifestyle. If you have a particular concern such as PCOS or diabetes, you can read lots and lots of articles all gathered together on the website that will help you reach a better understanding of what changes you need to make.
---
11

Exercise Tutorials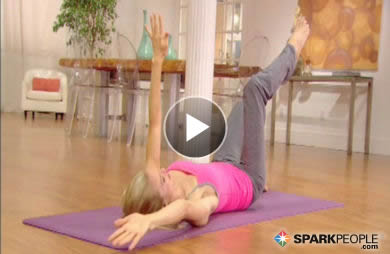 If you're new to exercising or just need a bit of help finding a few exercises that will hold your interest, check out some of the exercise tutorials featured on the website that will have you up and moving and trying out new routines day after day! No more excuses about not knowing how to exercise the proper way!
---
12

Recipes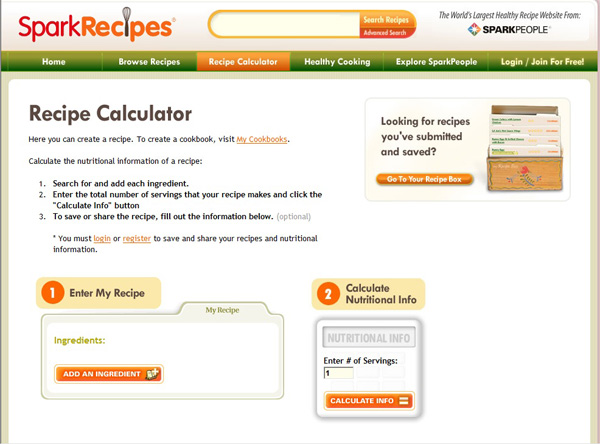 I can't even tell you how many delicious, mouthwatering healthy recipes there are on this program! When you're tracking your food intake for the day, there is a "Recipe Calculator" mode which allows you to input all the individual ingredients you're using and how many servings it will make, then it calculates all of the nutrition information for you in seconds! This is one of my favorite aspects, because it doesn't force you to eat solely what is in their recipe archive, though trust me, that would be no hardship!
---
13

Dining out Guides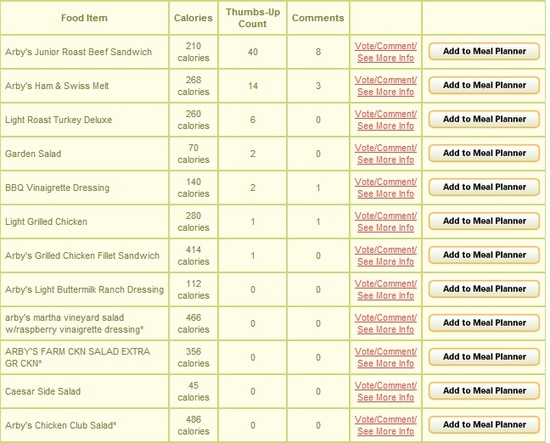 Do you avoid going out to eat with your friends and family because you aren't sure what you're able to eat off the menu that won't knock you completely off track? Not to worry! There is a dining out guide that lets you pick the healthiest, tastiest options from many, many restaurant menus! Now you can go out to dinner and dine with confidence that you're still making the smart choices!
---
14

Social Encouragment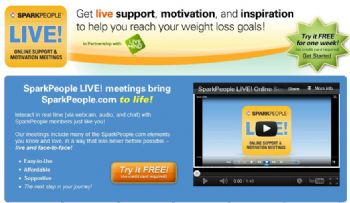 You can link to your friends on Sparkpeople just like you can on Facebook. It's easier to go through a weight loss regimen when you have a partner to go through it with. You can keep each other on track, monitor each other's blog posts and access each other's info to make sure you're keeping up the way you are supposed to! Love it!
---
15

Helps You Set Appropriate Goals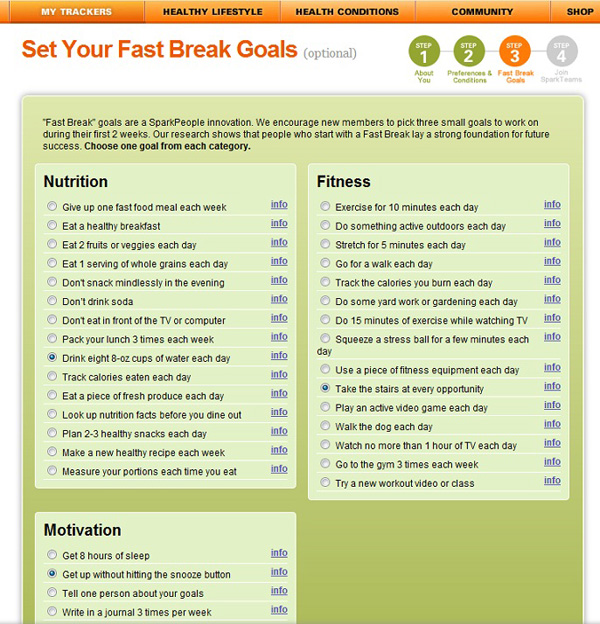 While your dream may be to lose 10 lbs per week and be a size 4 in the next 4 months, that's not a reasonable goal (and you know it!), so Sparkpeople won't allow you to have that as your goal. Instead, it allows you to set a realistic, reachable goal for weight loss, an acceptable time frame to lose the weight you want. They also have you set up "fast break" goals. These are smaller, short-term goals such as "drink 8 glasses of water every day," "give up one fast food meal per week," and "go for a walk every day." These easier to reach goals help encourage you and keep you motivated. Instead of feeling exasperated that you haven't reached your main goal yet, you are focused on how amazing it feels to reach your smaller goals!
I wholeheartedly love Sparkpeople and there is no other weight loss program I could more highly recommend. I honestly can't think of a single bad thing to say about it. I know a lot of you don't like paying for your apps, but this is a few bucks that is more than worth it. At the very least, sign up for the website and set aside specific times during the day to log on and track your progress. What is your favorite aspect of Sparkpeople?
More