Share
This is such an exciting time to be active with all the new and exciting workout technologies to improve your workout! With all of these new ways to keep track of your workouts and progression, it's adding a really interesting new dimension to fitness. There are actually so many different gadgets currently out there to improve your workout that you may not even know most of them existed! So to help show you the future of exercise, here are 7 technologies to improve your workout!
---
1

Nike Lunar Hyper Workout+ Sport Pack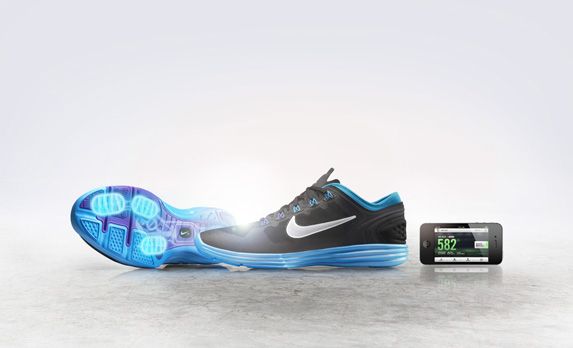 The Nike Lunar Hyper Workout+ Sport Pack is a revolutionary training shoe that will improve your workout. By being embedded with sensors which track every step and sync them directly to your mobile device, this is definitely one of the best technologies to improve your workout. Nike+ sensors measure how hard, fast and often you train, while the Nike+ Training app turns training into a game that you can play with your friends! They also feature lunarlon cushioning with a soft, yet resilient foam core to provide lightweight, ultra-plush cushioning, springy response and support! It's the closest thing you'll get to having bionic feet! Plus they help give you the little extra motivation you need by linking to your Nike+ account so you can rival your friends!
---
2

Fitbit Products

Fitbit has a line of four different products that will help you achieve all of your fitness goals. The Fitbit Flex is their newest product coming in Spring 2013 that you wear on your wrist, day and night, to track all of your activity. It tracks how many steps you take, distance traveled, calories burned, hours slept, and quality of sleep. You can check your progress on your mobile phone as the Fitbit Flex syncs to it. Fitbit's The One is similar to the Flex in tracking your activity and sleep, only it's a clip rather than a wrist band. Then there's the Fitbit Zip, which is simply just a clip-on activity and calorie tracker that comes in lots of fun colors! Fitbit also makes a Wi-Fi scale that syncs up your weight loss progress to your Fitbit account so you can track your weight easier!
---
3

Zumba Fitness Game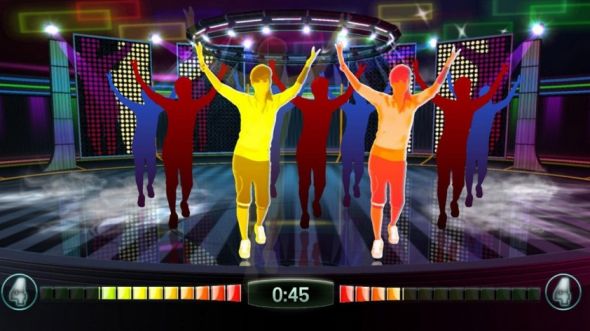 I can't tell you how much I love Zumba! However, I don't like having to pay for session after session of Zumba classes on top of my gym membership! Thus, I was obviously drawn to the Zumba fitness games so I could Zumba anytime I wanted in my own home! Zumba fitness is available on almost all the newest systems including Wii, Xbox 360, and PS3. The game allows you to set personal and shared community goals as well as offers you nutrition and lifestyle tips. At the end of each dance you'll see your level, your score, the calories you burned, and the percentage of moves you got right. It's a great and fun way to Zumba at home whenever it's most convenient for you!
---
4

Zombies, Run!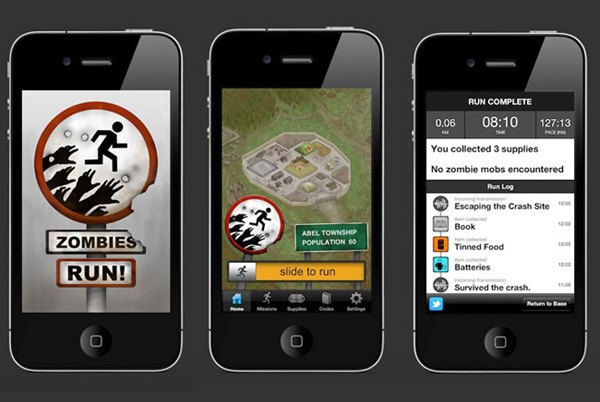 Perhaps what you lack is some motivation when it comes to exercise. Well, I have a solution for that too! Zombies! "Zombies, Run!" is a new application you can download for your iPhone, Android, or Windows phone, co-created with award-winning novelist Naomi Alderman. "Zombies, Run!" turns your workouts into an exciting (and terrifying) game, with 33 different in-ear storytelling missions! Runners must go the distance to collect supplies like medicine, batteries, and ammo, then decide who to distribute the goods to. There's even an online dashboard called Zombielink to track progress and keep record of completed missions! You can still listen to your own music while working out as well as use the app in the gym or outside. The zombie story will unfold between your tracks with voice recordings, radio messages, and zombie noises! So if zombies are enough motivation for you to run faster, then this app is a must!
---
5

The Basis Watch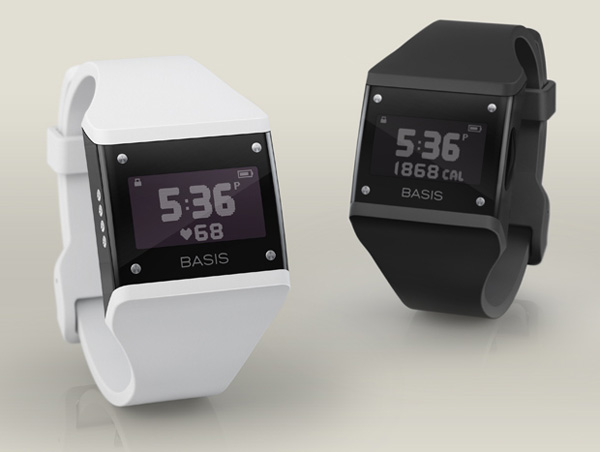 The Basis watch manages to cram in four different types of sensors that measure your skin and ambient temperature, your varying levels of perspiration, activity level, sleep quality and blood flow to measure your heart rate! All of that data is then crunched by a series of algorithms and displayed in real-time on either the watch itself or on your computer through Basis' free web portal. What's viewable on the watch is the date/time, steps taken, calories burned, heart rate and a progress bar that's linked to a specific activity or habit you're looking to achieve. It's one of the top fitness watches on the market today and definitely has everything and more!
---
6

Camelbak All Clear Water Bottle

The CamelBak All Clear water bottle turns nearly any tap or clear natural water source into potable drinking water in just 60 seconds, letting you hydrate on the spot! And, since CamelBak All Clear is a water bottle as well as a purification system, you can enjoy your water right after treatment or carry it with you! It's perfect if you love taking long runs or hikes and don't want to carry a bunch of water bottles with you. It features UV technology, which is how it can turn any water into drinking water in seconds.
---
7

UWaterG4

Are you more of a swimmer than a runner when it comes to exercise? Well this micro-sized MP3 player clips onto goggles or fastens onto headband, armband, or belt for swim-anywhere, go-anywhere music! You'll no longer have to be bored during lap swimming sessions. You can also use them to hear music on the beach, while surfing, scuba diving, skiing, sailing, or even showering! The twist & lock earphone jack completely seals water out and also prevents corrosion, a problem which might damage other devices with regular jacks.

It always amazes me how far technology has come! It's crazy how easy it is to track your workouts and keep motivated; there's no excuse not to be healthy nowadays! Like I mentioned before, there are so many technologies out there for exercise that we may not even know about most of them. Thus, let me know any other exercise technologies or gadgets that you use or have heard of that interest you!
More