Share
Not everyone has access to a gym to perform strength training workouts. If you can't make it to a gym and the weather outside is snowy, icy, stormy, or hot and humid, you are in luck! You can actually get all of the strength training you need done at home with little to no equipment at all. These weather-proof strength training workouts will keep you strong and fit no matter what outside conditions are, and you can do them right in your living room!
---
1

Flat Abs Fast: the Core-Strengthening Workout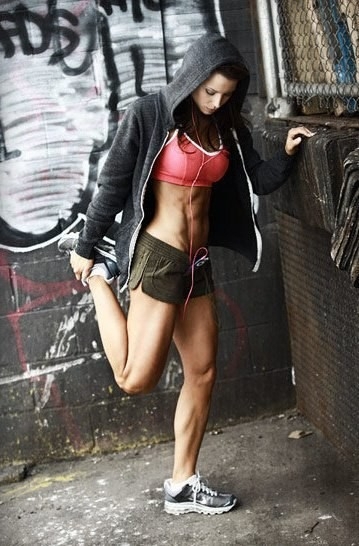 Doing strength training workouts doesn't just mean working out your arms (like lifting weights)! You need to work all of your muscle groups if you want to have a balanced body. This abdominal workout by Fitness Magazine only requires a towel and yoga blocks. Yoga blocks can be found at gaiam.com and cost about 20 dollars for two of them. Your abs will be burning during (and after, for that matter!) this routine, and the use of a towel is so creative. Since you likely haven't used a towel before to work out like this, it is good for changing up your routine and breaking through fitness plateaus.
fitnessmagazine.com
---
2

No-Equipment Workout: Get Slim for Summer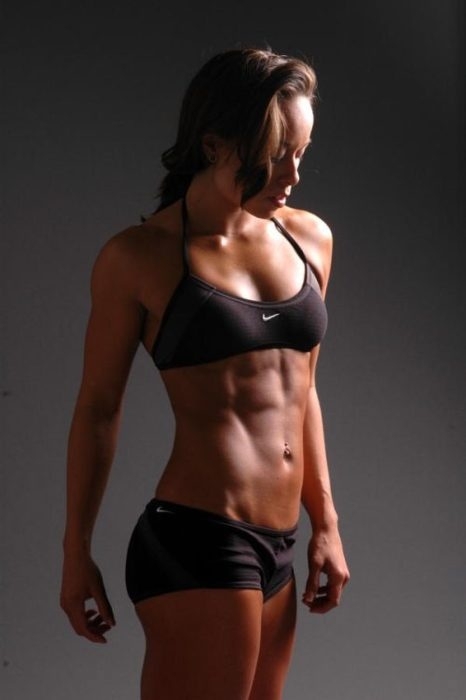 This workout from Shape is a full body workout. It combines fast-paced moves that strengthen your entire body, yet get your heart rate up like cardio does. This means you won't be missing out on your cardio and you will get your strength training in if the weather outside is bad! What is the best part about this workout? It requires no equipment at all! That's right, you can work out your entire body from your home without purchasing a thing. Awesome!
Try this Workout: shape.com
---
3

Strengthen Your Lower Back in 15 Minutes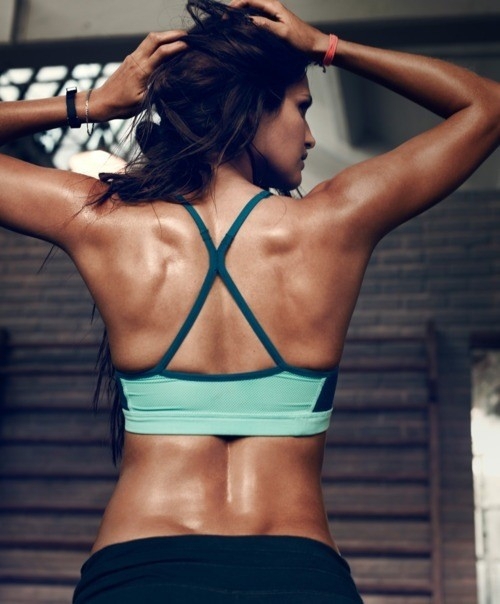 You may be looking to strengthen your back for a variety of reasons. Some could be you are experience pain in your back, or in another area of your body and there is an imbalance. Maybe you just want a muscular-looking back. Whatever your reason, this workout will take care of it! All you need is a pair of dumbbells and an empty trash can.
Try this Workout: realsimple.com
---
4

30 Minute Bodyweight Tabata Workout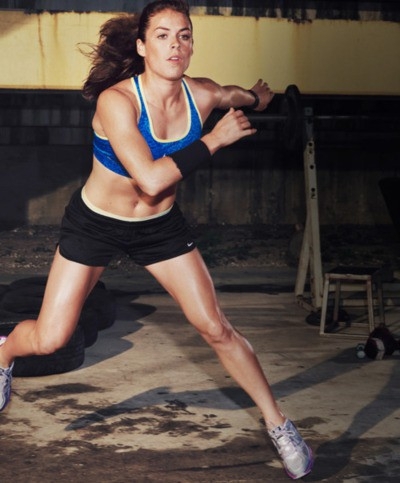 This workout will kick your butt (literally). It is a full body workout, but includes plenty of moves that will get your heart rate up. There are mostly moves for your abs but some moves make for a cardio experience. Those two combinations are exactly what you need to show your six-pack abs, so this workout is a winner for sure! You need absolutely no equipment to do this workout either. Power through those 30 minutes by listening to your favorite music – since you can do this at home, after all!
Try this Workout: pumpsandiron.com
---
5

Muscle Sculpting Yoga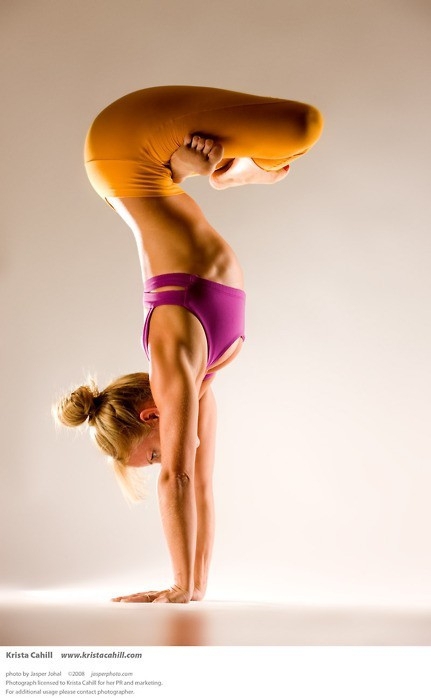 If you haven't gotten in on the yoga trend yet, here would be a good place to start! Some forms of yoga have you doing gentle, flowing movements. Not this routine! You will still have the yoga poses, but you will be consecutively doing the most sculpting poses. The best thing about yoga is that you can do it anywhere, anytime, without any equipment at all. Try out this workout to get the feel-good benefits of yoga, but with the poses that rely on strengthening weight from your own body.
Try this Workout: womenshealthmag.com
---
6

550 Rep Fat Massacre Workout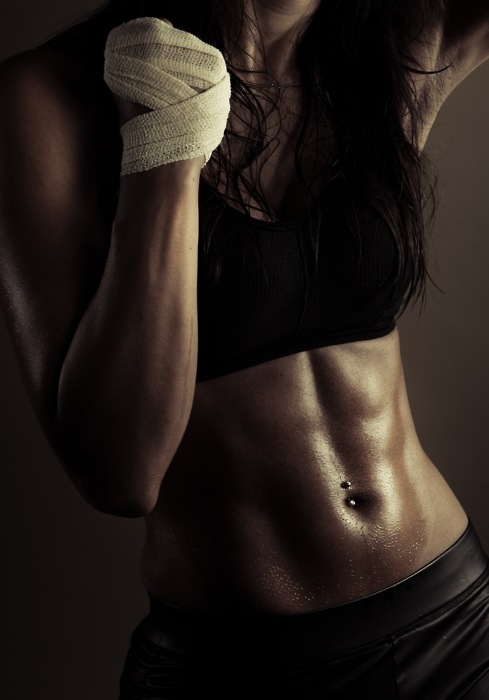 Body rock workouts are short and intense. If you have never done one before, you can start with this amazing workout or go to their website linked below. The only equipment you will need is an interval timer, but you can just use any timer on your phone or whatever you have. This is a quick workout, but it is so effective and you will feel the burn (that's how most of their workouts are based). With just 550 reps to fly through, you will get your daily strength training done in almost no time at all!
Try this Workout: bodyrock.tv
---
7

Lower Body Circuit Training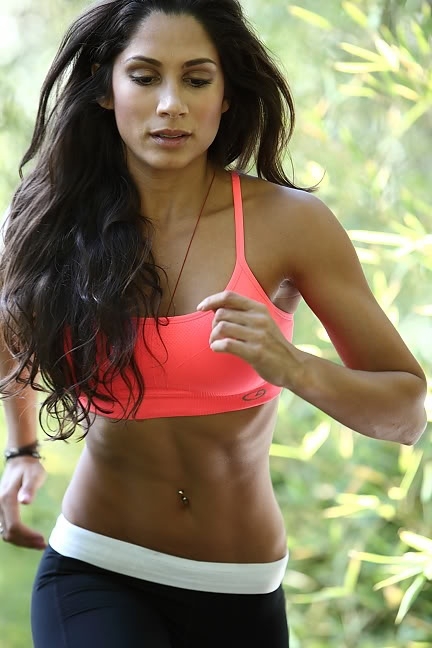 I've mentioned many exercises you can do for your abs and other parts of your body, but what about your thighs and butt? This exercise routine will take care of any lower body problems you may be having. The equipment required is all optional, but you can use dumbbells and a yoga mat if you wish. It is a circuit workout, which means that you move from one exercise to the next one with little to no break. That will help you burn more fat and build muscle, which is a win-win in my book!
Try this Workout: skinnyms.com
---
8

Medicine Ball Exercises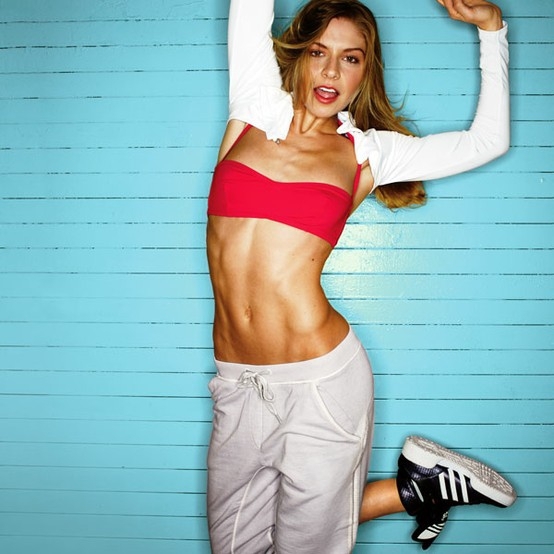 A medicine ball is a great workout investment if you want to increase your arm strength at home. It is the only piece of equipment you will need for these exercises, and you can find one on amazon.com for about $25 so that's not bad for the use you'll get out of it. Tricep extensions are shown in the picture above, and they will definitely train your arms. This workout includes strengthening for other parts of your body as well, especially your abs and other core muscles. You could just use weights to do these tricep extensions, but a medicine ball has so many other purposes (like the other exercises in this workout) that they are well worth the money.
Try this Workout: exercise.about.com
---
9

10 Surprising Exercises to do on a Stability Ball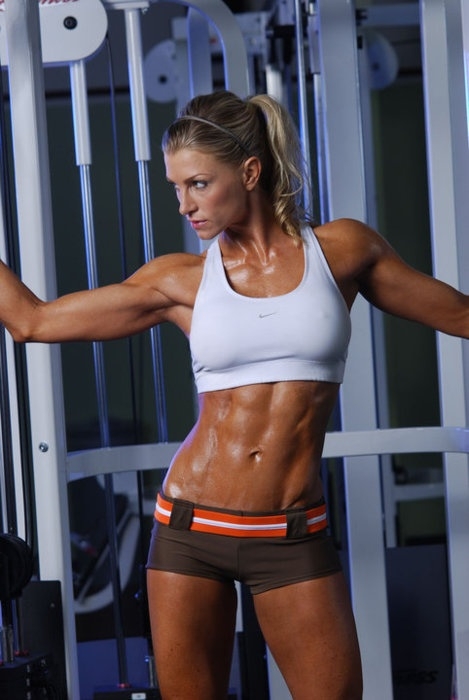 I love that this workout is good for both people new to the stability ball ad those looking to switch up their stability ball routine. If you are looking for switching up your routine, doing these exercises (some you have probably done without a ball) will work wonders. Even if you are already doing stability ball exercises, these fun variations may be something new that you have never tried before. Stability balls are amazing for toning your abs, and are a wise investment if you are looking to do that. They are available on amazon.com and cost around 20 dollars.
Try this Workout: self.com
There are no more excuses with these at-home workouts. In fact, you could exercise at home in bed for some of these if you really wanted to! As long as you get moving, you will look great and feel even better. Do you do your strength training at home or in a gym?
More